Dear Friends,
In August, thanks to generous benefactors such as you, The Holy Child Program began its 25th year of inspiring and fostering hopeful futures for vulnerable children and their families who experience complex mental health and behavioral issues.
This year, in spite of the COVID crises which continues in the region, the children are safely and happily back in school, parenting groups are in full swing and our various outreach programs continue. However, COVID did have an impact our fundraising efforts.
Please watch a special message (click the image below) from our school's Director, Iskander Khoury:
For each of the past 25 years, we have managed HCP with a balanced budget and we intend to continue that. We have applied for grants and expect to receive many of them by the spring of 2022.
Unfortunately, the COVID pandemic has negatively affected the size of contributions from many individuals and organizations that share our mission and eliminated contributions from visitors who have been unable to come to the Holy Land. This has placed a serious strain on our current cash flow.
In light of this situation, I humbly ask for your continued generous financial support of HCP. I along with the board members and staff of HCP, I will be grateful for your extra effort to help us continue the mission of the Holy Child Program.
Thank you,
Francis Barillaro, Vice President and Treasurer
Bethlehem Holy Child Program
THE HOLY CHILD PROGRAM is a service of the Bethlehem Holy Child Program corporation. It provides an intense therapeutic day treatment program and alternative education for children in the Bethlehem region in the Holy Land who suffer from untreated complex mental health issues and exposure to intergenerational trauma.
COVID19 Update: We continue to educate students and support families. For more details on how students, families and teachers are working during the pandemic, please visit our Facebook page. Due to travel restrictions for visitors, we do need your financial help to carry out our 25-year mission as visitor-donors are a major source of our yearly donations. Please consider a donation today. Thank you.
The Holy Child Program serves as a sanctuary of safety for the families of the region. The program facilitates the acquisition and development of new skills, recovery and rehabilitation from trauma, builds resiliency and instills hope for the future through a community of caring committed professionals.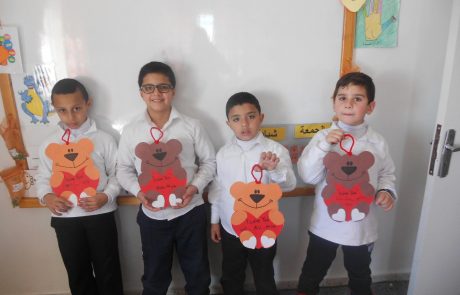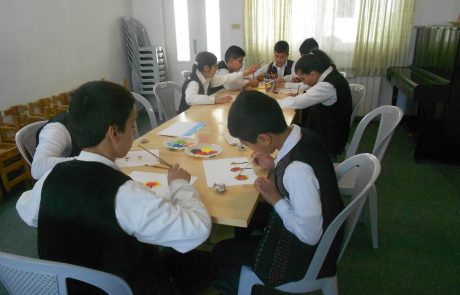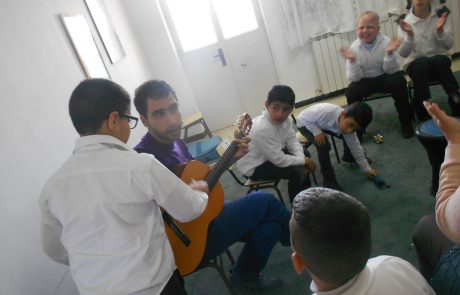 We believe that each child is part of a larger ecological system, the family, and in order to treat the child, we must collaborate with the entire family network. As a part of the program, parents participate in the healing process by attending family counseling, participating in parenting groups and practicing home activities related to fostering healthy family dynamics. As the child makes progress in school, the entire family makes progress at home. In essence, to serve the child is to serve the family; in serving the family, we serve the local and larger community as each family lives what they have learned, increasing the cumulative societal gain.
Instilling Hope Through Healing